Our People
Our people are very important to us, as is making certain we provide you with the best possible professional financial advice. Below is a short biography for each of our colleagues together with their contact telephone number. For further contact details please see our "Contact Us" page.
---
Penny Rainbird, Accounts
Tel.
01752 880660
Email.
inforainbirdandco.co.uk
Penny has been involved in the non-advisory side of the business since inception, and manages the day to day accounting function. She initially worked for Lloyds Bank and brought her analytical and numeracy skills to the business.

Penny enjoys travelling and has taken to keeping the Motorhome stocked and ready for 'quick getaways' whenever possible. She is a keen gardener and loves the fresh air.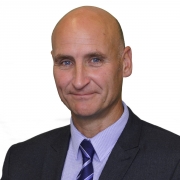 Chris Rainbird, Independent Financial Adviser
Tel.
01752 880660
Email.
chrisrainbirdandco.co.uk
Chris has been providing Independent Financial Advice since 1995, with Rainbird and Co trading since 1997. Fully qualified to give advice in all areas of financial planning, Chris specialises in lump sum investment planning, and Options at Retirement advice. Existing clients have all come from recommendations, and the growth of the business has been derived purely from taking care of the needs of those clients.

Chris, married to Penny for 32 years and with three sons, enjoys trying to sail his windsurfer, going away in his Motorhome with Penny and tries to fit in a skiing trip each year. He also enjoys road cycling as often as possible and likes to walk with Penny at weekends.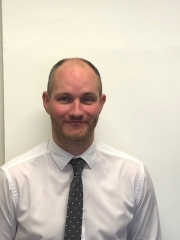 Luke Rainbird, Independent Financial Adviser
Tel.
01752 880660
Email.
lukerainbirdandco.co.uk
Luke joined Rainbird & Co. in July 2017 as a Paraplanner while working towards his Level 4 Diploma in Regulated Financial Planning. He qualified in April 2019 and has since been working as an Independent Financial Adviser, looking after clients for the firm, and acting as tech support when needed.

Luke lives with wife Sophie, daughter Ella, and two cats. He enjoys automotive engineering and extreme sports; when he's not in the office he can usually be found on the bike or under the bonnet.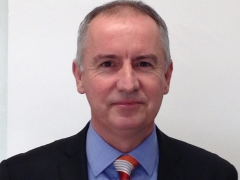 Mike Rosevear DipPFS, SOLLA, Independent Financial Adviser
Tel.
01752 880660
Email.
mikerainbirdandco.co.uk
Mike joined Rainbird and Co. in September 2015 bringing a wealth of experience to the business. He began his career in 1989 working as an Independent Financial Adviser in the South West. Mike achieved the Level 4 Diploma some time ago and has acquired additional specialist qualifications.

Fully qualified to provide Regulated Advice in all areas of Financial Planning, Mike specialises in Investments, Inheritance Tax Planning and Long Term Care issues, working closely with other local Professionals in the Plymouth and surrounding area.

He is married to Sharon and has three grown up children. He is a keen sportsman, managing and coaching football teams locally, and playing golf and tennis.

Mike enjoys walking his dog and collecting antiques and paintings, (though his wife calls this 'clutter'!).

Sue Keaty, Independent Financial Adviser
Tel.
01752 880660
Email.
suerainbirdandco.co.uk
Sue joined the Company in February 2012 having also already met the new qualification criteria for IFAs. Her area of specialisation is helping Clients manage lump sum investments, and advising on Retirement Planning.

Sue is an Independent Financial Advisor with 28 years of experience in advising clients on their financial needs. Sue began her career in accountancy and entered the financial services industry in 1989 with Pioneer Mutual. Within a few years Sue became an independent adviser based in Plymouth, Devon. She continues to look after the many clients she has met since 1989.

Sue has taken the full Financial Planning Certificate and subsequent papers, including savings and investments, pensions, long term care and taxation exams, and continues to improve her knowledge by studying on a regular basis.

Sues strength is the ability to listen to and identify clients needs as proved by the high number of clients that recommend her to their family and friends.

Sue is married with two grown up children, and when not working enjoys spending time with her family, and is a keen walker. Sue raises money for her favourite charities, Muscular Dystrophy and St.Lukes by completing many of the charity challenges and walks.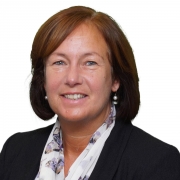 Julia Goss, Office Manager
Tel.
01752 880660
Email.
inforainbirdandco.co.uk
Julia joined the Company in March 2013 and is usually the first point of contact for anyone calling the office. She shares the administrative duties of the business with Cheryl.

Julia lives with her partner Andy and has two grown up daughters. She is a keen tennis player and runner, and enjoys spending time with her family, socialising with friends and holidays in the sun!.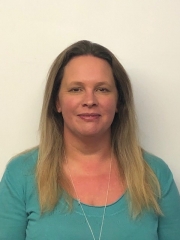 Cheryl Pack, Compliance Manager
Tel.
01752 880660
Email.
cherylrainbirdandco.co.uk
Cheryl joined Rainbird and Co in February 2016 and has brought with her a wealth of experience in terms of customer service and administrative skills. She supports Chris, Sue and Mike with her ability to research products and produce 'first draft' Reports to support Adviser recommendations.

Cheryl is married to Mark and has two young boys and a killer cat!

She enjoys being outdoors with the family, mountain biking, body boarding and riding roller coasters. To relax, Cheryl likes reading, photography, listening to music and gardening.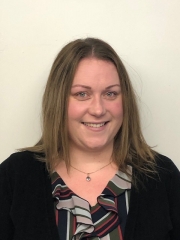 Andrea Mayle DipPFS, Paraplanner
Tel.
01752 880660
Email.
andrearainbirdandco.co.uk
Andrea joined Rainbird & Co in 2018 and has since achieved the Level 4 Diploma in Regulated Financial Planning.
Indices
Value
Move
%
FTSE 100
7,129.71
53.54
0.76
FTSE All Share
4,066.18
34.08
0.85
Currencies
Value
Move
%
Euro
1.15
0.00
0.03
United States Dollar
1.40
0.00
0.01
Data is compiled by Adviser Portals Ltd every 60 minutes. Information is not realtime. Last updated: 09/05/2021 at 11:00 AM